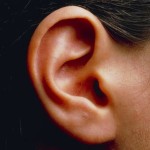 As this year comes to an end, we all look forward to the beginning of a new year. We set new goals for ourselves and think of how to make the next year our best one yet. For some, however, the start of 2016 has a whole new meaning. For these individuals, it is the beginning of their new journey with a cochlear implant.
After the excitement of activation has passed, there are so many new sounds to hear. While speech perception and language understanding are the ultimate goal for implantation, for many this takes time and lots of work. Detection and identification of new sounds can come more easily and be equally as satisfying.
Stop, take the time to listen and notice all of these new sounds that your cochlear implant brings to you. Keep a journal. Ask those around you to help you to identify those sounds which you can not identify yourself. Listen for the sounds below and make note of others you encounter where you live.
A dog barking
An airplane/helicopter flying
The telephone ringing
The doorbell ringing
The birds chirping
The cicadas singing
The clock ticking
The rain falling
The wind blowing
A fan spinning
Water running
Leaves rustling
Yourself or others breathing
The sound of appliances (refrigerator, heat)
The computer keyboard clicking
A pencil scribbling
A pet scratching
The sound of footsteps
The sound of flip flops
Enjoy listening for all of these new sounds! Happy New EAR!
Happy New Year!